Grow Your Business
Sales Enablement for Today
Technology & Education to increase revenue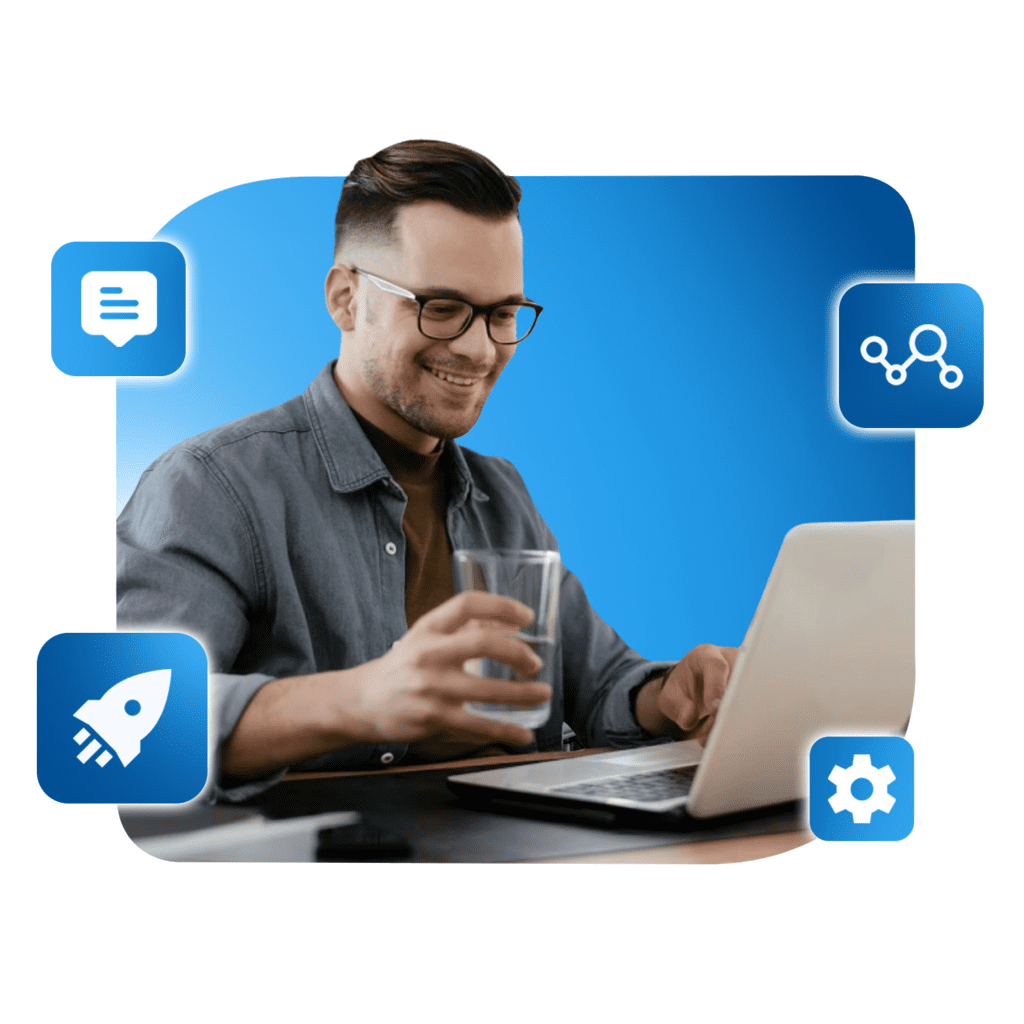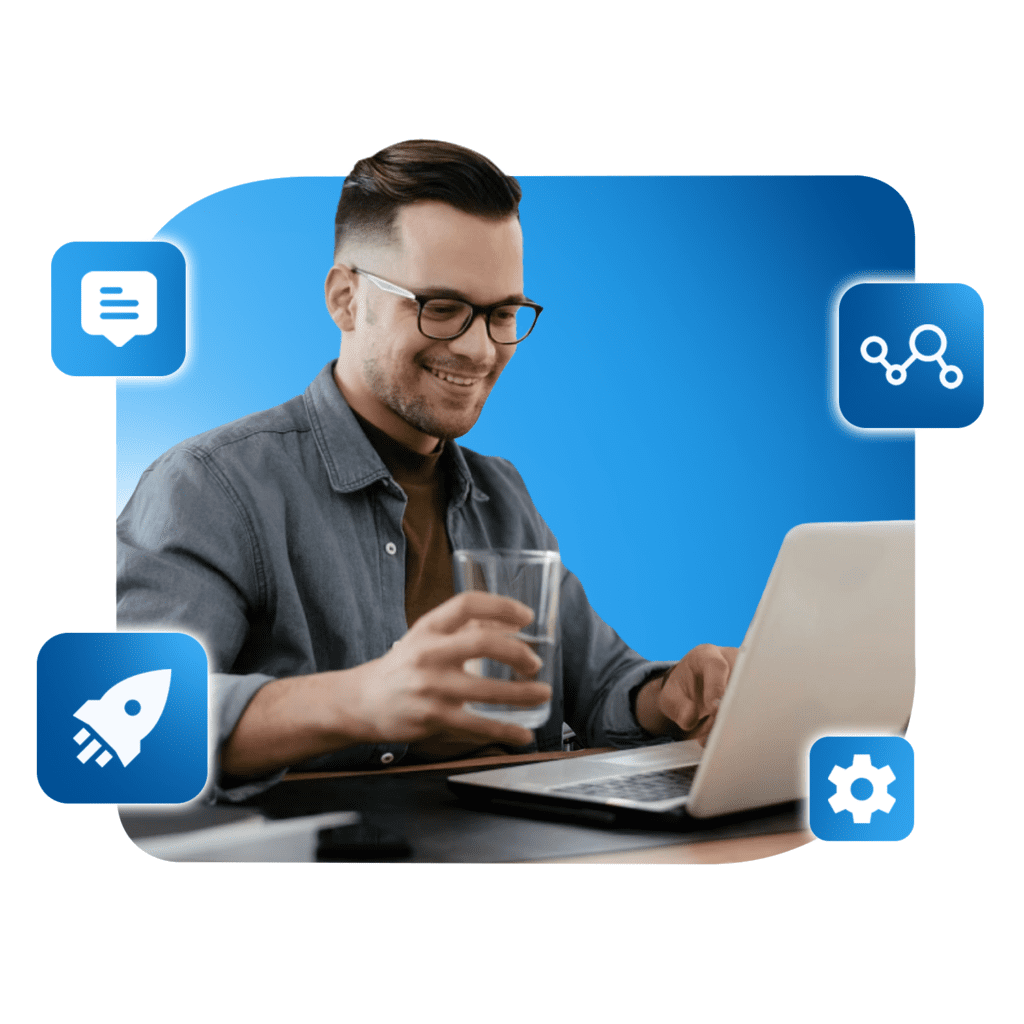 Our top-of-funnel solutions have you covered throughout the entire sales process.
It's Never Been Easier To Grow Your Business
Omni-Present Sales Enablement
Close more sales by engaging with the right leads across multiple platforms
Harness the Power of Data
Easily organize your leads, enrich data, and keep communication cross-channel under one roof
Integrations just a click away
Get native integration for your smart business tools and CRM with Kennected
Improve your deliverability and conversations
Added Layer of Personalization
Reach out to the right audience with the right level of personalization to improve your deliverability and conversations. Personalizing outreach has a measurable effect on how positively prospects react and how likely they are to set a meeting with you. With Smart Sequences, you can even make your messages contingent on your prospect's actions, such as whether they clicked on a link or if they opened an email.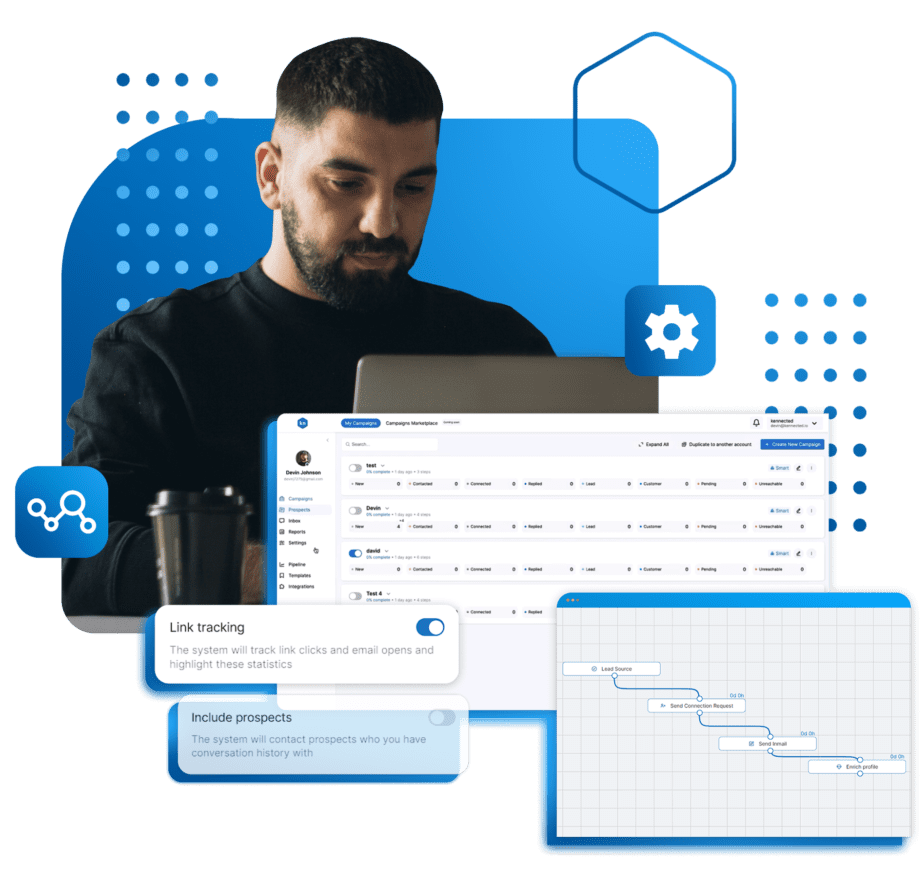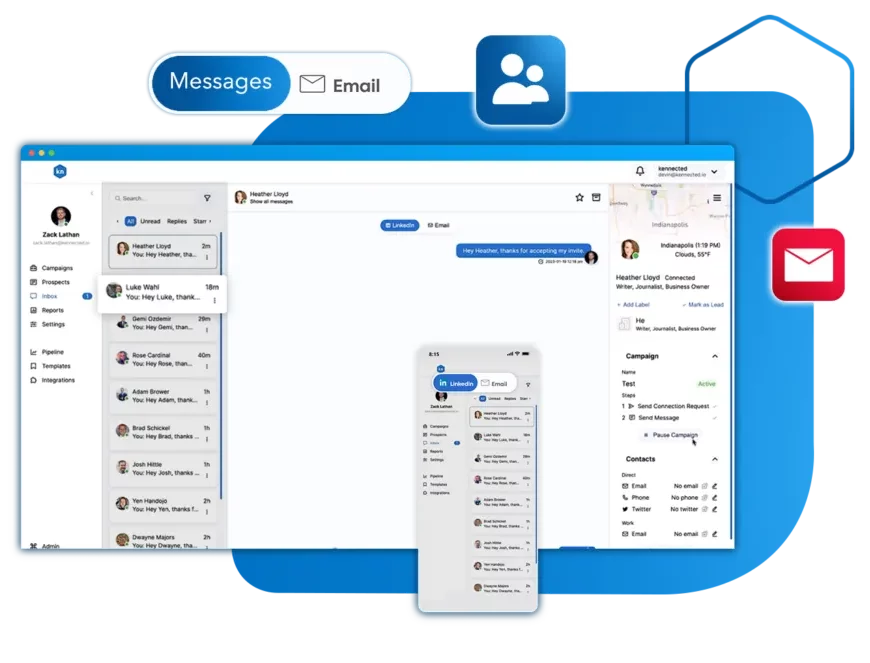 Interact with your potential customers
Your Multi-Channel Outreach Partner
Interacting with your potential customers across multiple platforms increases your chances of landing a quality conversation. That's why having the ability to effortlessly switch between LinkedIn and Email messages in one place is so crucial. And soon we'll have SMS and Dialing integrated within here as well!
Our easy-to-read comprehensive reports help you make smarter decisions with greater confidence. Quickly see crucial metrics about outgoing connection requests, sent messages, responses received, email open rates, link clicks, new leads, acquired customers, and dozens of other valuable data points. Take the guesswork out of growing your pipeline.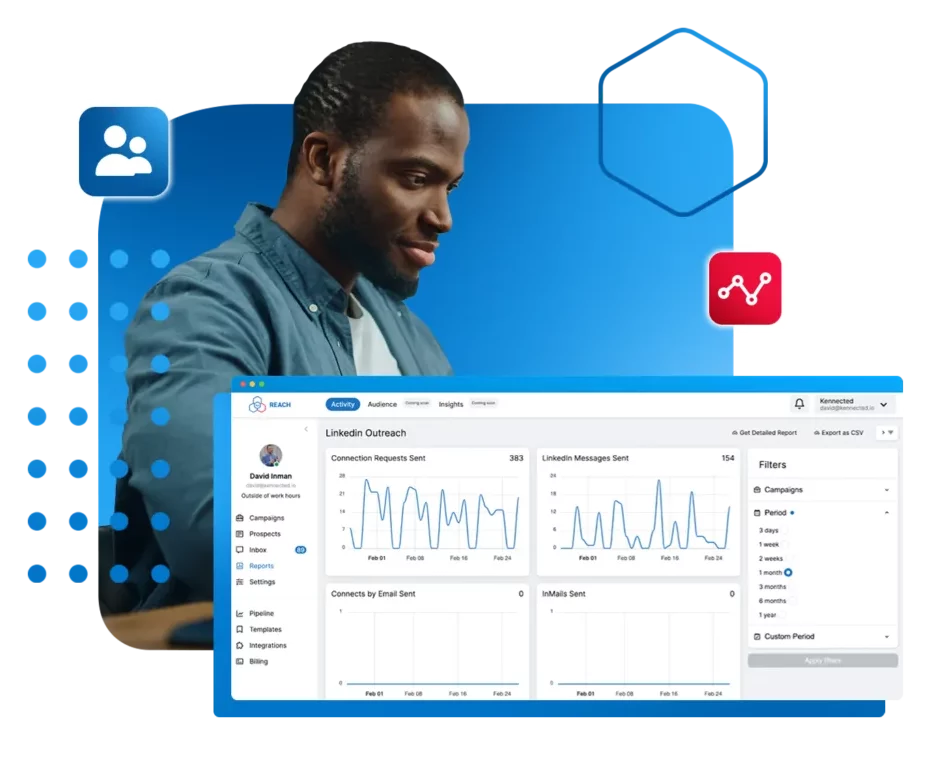 Take the guesswork out of growing your pipeline.
Make Better Decisions with Smarter Reporting