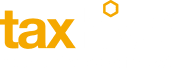 Get a custom business tax plan that puts
back into your business, our guarantee*
Sponsors
Our Triple Check Tax Plan™ makes saving on your taxes easier than ever before
Simply complete a questionnaire and upload your last year's tax return to our easy-to-use platform to start reducing your business tax liability.
Save money with your customized tax plan
Based on the industry and complexity of your business, you get a personalized 25+ page tactical tax plan with step-by-step initiatives to help you keep more money in your business.
Personalized tax evaluation
Our tax slashing technology and tax pros analyze your business situation and identify how to help you optimize your taxes.
Money Back
Risk free guarantee
Our tax plan works, and we'll prove it to you! We're so sure you're going to love your tax saving plan that we'll refund up to 100% of the tax plan's cost if we don't find tax savings at least equal to the purchase price of the tax plan. † Conditions apply.